Some concept cars were never meant for this world; they were either too expensive to produce, or were just never designed to actually be a reality, or at least not in the immediate future. Many of the best concept cars include designs that are more abstract than practical, while others contained the germs of good ideas that would be incorporated into other car designs. Some, however, are just impressive for taking a risk on what we'd normally consider to be good car design. With this in mind, the best concept cars that never saw the light of day include:
Propeller Driven Car.
This concept was designed in 1913 by Marcel Leyat, and was notable for replacing an engine with a propeller; the car also featured spoke-less wheels and was extremely light at just 625 pounds. While it never went into full production, the propeller driven car, or the Leyat Helica to give it its full title, did make an appearance at the 1921 Paris Auto Show.
Citroen Tubik
A Type H van designed to include nine seats, the Tubik is distinguished by its sheer size - it was over 4.8 m long - and by looking like it would give most buses a run for its money. The elongated body of the car and van hybrid also contributed to its imposing frame.
Cadillac Sixteen
A 16 cylinder Cadillac with 1000 horsepower, the Sixteen was intended to demonstrate an alternative market for the brand that would make it more appealing for younger drivers; the concept's super powered design never made it off the ground, though.
Hyundai Qarmaq
The result of a joint venture between GE and Hyundai, the Qarmaq was ahead of its time for being almost completely built using recycled plastics. The concept proved to be too expensive to build, though, although its intentions fit with today's hybrids and electric vehicles.
Nissan Pivo
The main appeal of the Pivo came through its rotating cabin, which could turn by 360 degrees, meaning that the vehicle itself had no reverse gears. Intended as a city car that could reduce accidents, the pod style cabin remains an intriguing design idea for future cars.
Cadillac World Thorium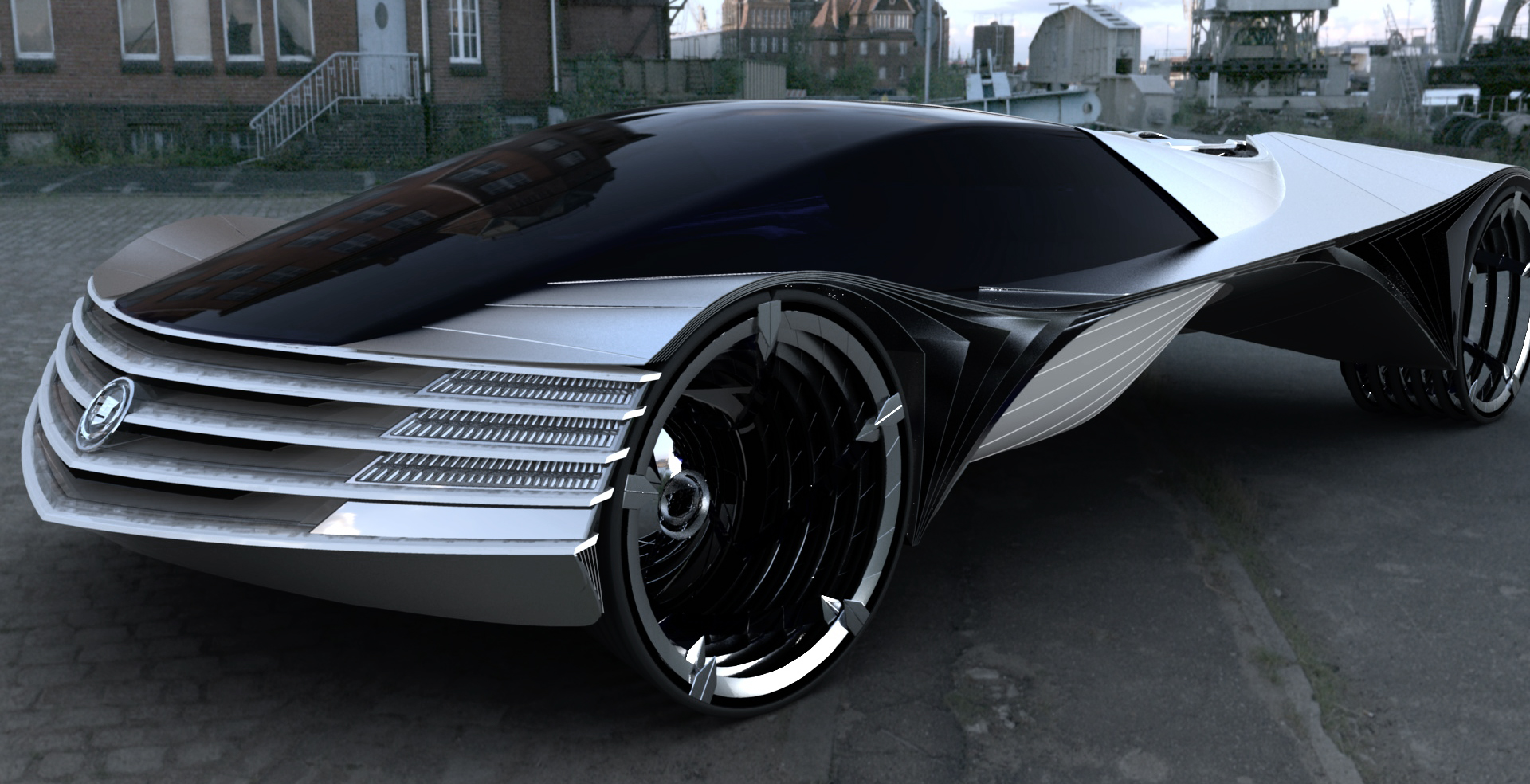 A nuclear powered car notable for having a front grill wider than the length of its body, and 16 wheels, the Thorium was predicted to last for a century without any maintenance.
Airflow Glass Car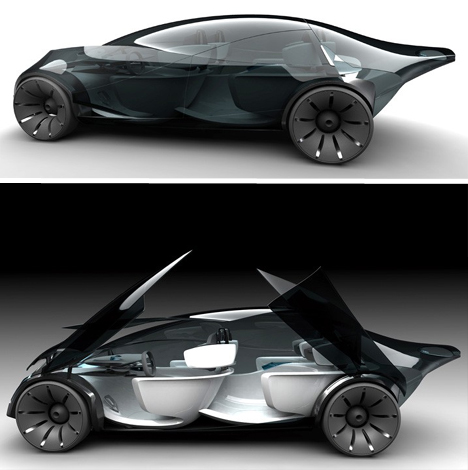 Pierre Sabas designed this concept, which wraps an electric engine in glass, lowering the car's suspension and allowing for four capsules to act as passenger seats. The Airflow Glass Car was intended to demonstrate the potential for a more aerodynamic design.
The Stackable Car
This concept involved adapting the idea of trolleys and bikes being 'stacked' in public for rental; small cars with omnidirectional movement, and no engine block or drive shaft (the motors were in the wheels) could be picked up and driven short distances.
Bentley SenseS
A futuristic concept from designer Arturo Peralta, the Bentley SenseS was used to promote biotechnology, whereby the car is uniquely linked to your own mood and biorhythms, presumably to encourage responses to speed and handling. The outside of the vehicle was pitched around using solid hologram technology.
Lexus LF-LC
The most believable of these concepts, the Lexus LF-LC concept is built by the Takumi (or "artisan") master designers ensuring the sharpest eye for detail. The LF-LC's leading concept appears to be, however, its next-generation hybrid technology which produces up to 500hp. Not your average
Lexus, and a certainly not any cheaper than buying them used!
GM Hy-Wire
A vehicle powered by hydrogen fuel cells and by-wire technology, the GM Hy-Wire concept included a transparent glass front and rear panels, no hood, and open seat backs, allowing people to see into the workings of the vehicle's engine.